Bivalent vaccines for original Covid-19 and Omicron strain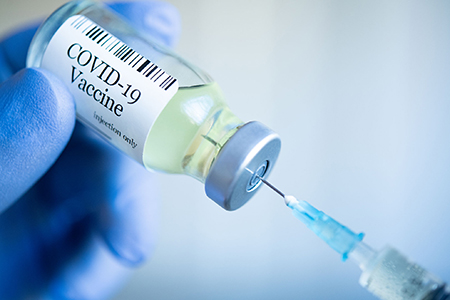 Manhasset Park Drug is your Covid-19 vaccination headquarters. Whether you need a booster or a pediatric vaccine, our nurses and registered pharmacists can provide fast, professional service. And, our online scheduling tool and automated reminders makes making and keeping your appointment easy. Please bring your vaccine card to all appointments.
Moderna and Pfizer Bivalent Vaccines.
The U.S. Food and Drug Administration has now approved the Moderna COVID-19 Vaccine and the Pfizer-BioNTech COVID-19 Bivalent Vaccines under the emergency use Authorization (EUA). These boosters target the original strain of SARS-CoV-2 and the BA.4 and BA.5 lineages of the omicron variant. These bivalent formulations are for use as a single booster dose at least two months following primary or booster vaccination.
The Moderna COVID-19 Vaccine, Bivalent, is authorized for use in individuals 18 years of age and older. The Pfizer-BioNTech COVID-19 Bivalent is for use for individuals 12 years and older.
Monday thru Friday - 4:00 pm - 6:00 pm
Saturdays 12:00pm - 4:00pm
Sundays 10:00 am - 4:00 pm
Get your flu vaccine at the same time.
Flu and COVID-19 are two different viruses and require two different vaccines. The Centers for Disease Control (CDC) recommends both vaccines and says it's safe to receive them at the same time. to save you time, we can do both shots during the same appointment.
We also have Covid-19 vaccines for children 6 months through 5 years old
On Saturday, June 18th, the CDC issued a recommendation that all children 6 months through 5 years of age should receive a COVID-19 vaccine. This expands eligibility for vaccination to nearly 20 million additional children and means that all Americans ages 6 months and older are now eligible for vaccination.
Transfer Prescription(s)
Transferring your prescription to Manhasset Park Drug is easy.
Our Location:
290 Plandome Road
Manhasset, NY 11030
(516) 869-0101
Pharmacy Hours:
Monday - Friday
08:00 am – 08:00 pm
Saturday
9:00 am – 05:00 pm
Sunday
9:00 am – 04:00 pm
Fill out the form and we will take care the rest!